Dead & Company San Francisco SF 2023 Poster July MUNK ONE GOLD PAPER! X/2100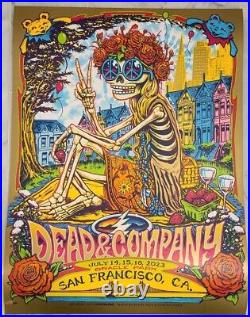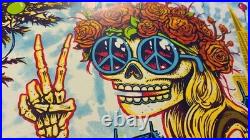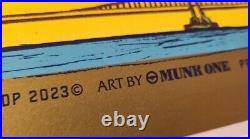 Dead & Company San Francisco 2023 Poster July 14, 15, 16 MUNK ONE - GOLD PAPER! Numbered to Only: 2,100 on GOLD PAPER!!
VERY GOOD CONDITION - This poster is in really great condition, may have the most smallest imperfection to the edge of paper, but the inks are perfect, NO DENTS & NO ROLL BENDS. Poster will be rolled within kraft paper and either tissue paper or a second layer of kraft paper to ensure poster's condition. A wide diameter tube will be used to protect the poster.
Please ask if you have any questions!