Dead and Company GORGE 2023 July 7-8 OFFICIAL GDP EVENT TEE Shirt SZ XXL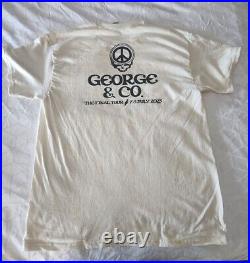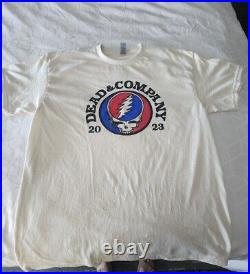 Show your love for Grateful Dead by wearing this official tee shirt from the Dead and Company Gorge 2023 July 7-8 event. The shirt features the iconic band and event logos, making it a must-have for any true fan.
It is made in the United States and is an original piece, so you can be sure that you are getting a unique and authentic item. This tee shirt is perfect for anyone who loves rock and pop music, especially if you collect memorabilia. It is in excellent condition and has not been modified in any way.
Add it to your collection or wear it to the next Dead and Company concert to show your support for this legendary band. Get this tee shirt now and keep the Grateful Dead spirit alive!
Official GDP event tee shirt.