Dead And COMPANY Citi Field 6/21 22/23 Poster New York NY Citifield 2023 Nyc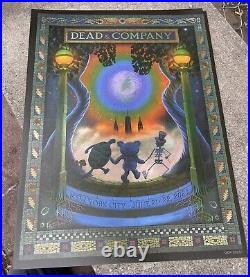 It has a multilayer silk screen process revealing the foil layers Beneath the ink. The poster is by the artist "Subway Doodles". The picture is an example of the poster you will be receiving. The poster is in mint condition.
Thank you and I hope you enjoy this beautiful poster!