Dead And Company 2017 Framed Poster WithTickets And Wristbands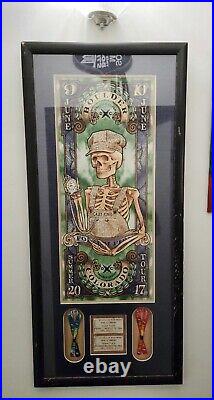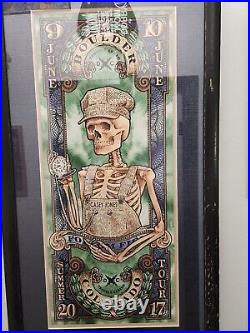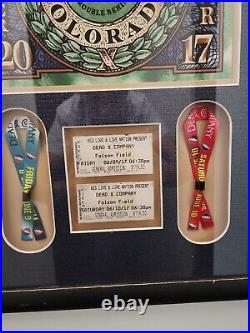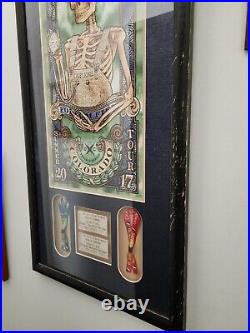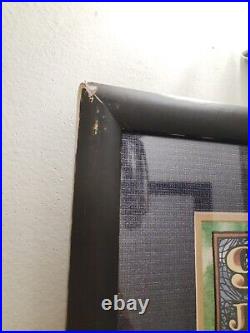 This framed poster is a must-have for any fan of Grateful Dead! Featuring the iconic band's latest incarnation, Dead and Company, this poster is a beautiful addition to any collection. Along with the poster, this package includes tickets and wristbands from their 2017 tour date in Boulder, Colorado. Whether you attended the concert or not, this is a unique piece of memorabilia that any fan would be proud to display. The poster measures 11x27 (19x42 total framed), and is stored in a distressed/ weathered black frame.
Stylized blemishes on the frame are pictured. Don't miss out on the opportunity to own this amazing piece of rock and pop history.